Introducing the New maxAI™ 430i Engine Monitoring System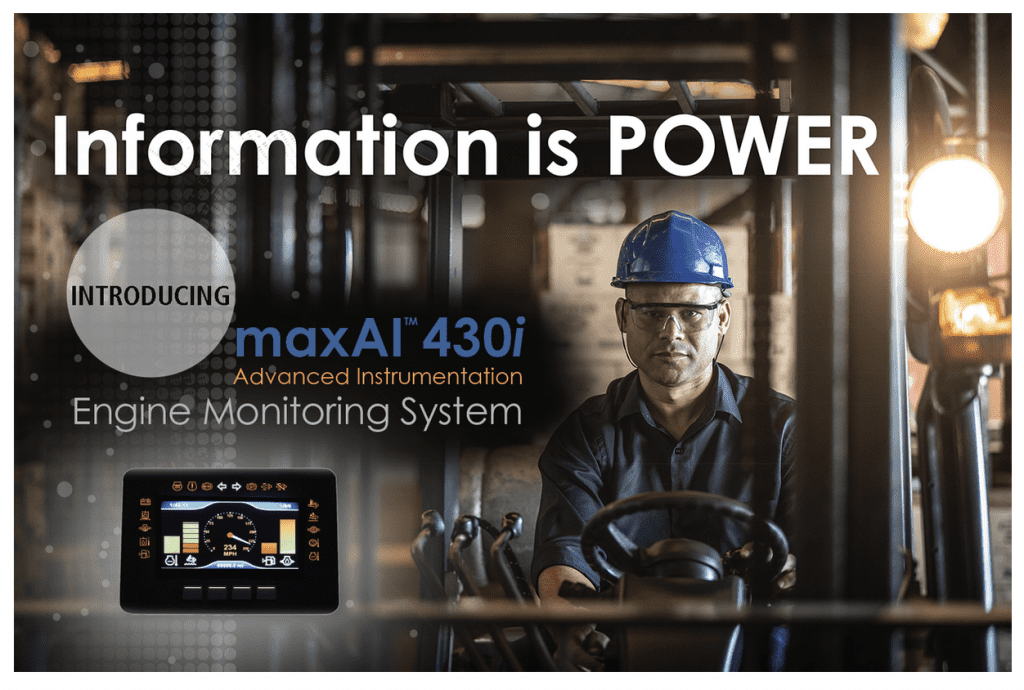 ---
Want to save on your admittance?
Click the button below to register and use the following discount codes:
Customers: EX2prgfpCST
Dealers: EX2prgfpDST

---
---
The maximatecc maxAI 430i engine monitoring system will change the way you look at things…for the better.  Email us now. 
---
Download a brochure on our new maxAI 430i engine monitoring system.
---
Put maximatecc to work for you
maximatecc offers a broad portfolio of Engine Monitoring products, including instrument clusters, gauges, hourmeters, senders, sensors and more. Our high quality devices are trusted by OEMs around the world for use in applications exposed to high moisture, vibration and shock. Custom versions with specific interfaces, labeling, hardware and more can be developed for your specific application. maximatecc products are supported by a global network of distributors and systems integrators. Contact us now to learn more and request a quote. 
---
About ICUEE
The International Construction & Utility Equipment Exposition (ICUEE) is the premier event for utility professionals and construction contractors to learn about the latest industry technologies & innovations. ICUEE is the utility industry's largest trade show and brings together more than 18,000 utility professionals every two years. This year, ICUEE 2019 will cover more than 30 acres of the industry's latest technology and equipment, hands-on equipment test drives, and interactive product demonstrations — with more than 240 product categories and more than 200 new exhibitors joining longtime favorites.