Introducing our J1939 Direct Databus Instruments
Dawn of a New Gauge
maximatecc has added 500 kbps Direct Databus Instrument gauges to our extensive Datcon product line. Branded DDBI 500, they offer a standalone solution for today's heavy-duty construction equipment and commercial vehicles. These J1939 gauges can be connected directly to your vehicle bus network offering worry-free operation in your most demanding applications.
Our patented J1939 Datcon gauges are designed to work with modern engines that utilize multiple ECUs and connect directly to the vehicle's bus network — eliminating the need for separate CAN controllers or gateway devices. White LED backlighting improves visibility, making these maximatecc instruments ideal for any heavy-duty application.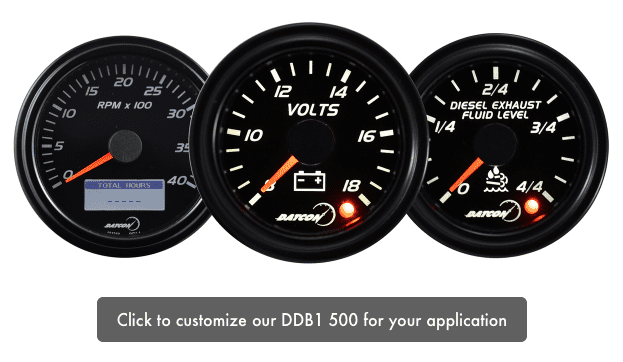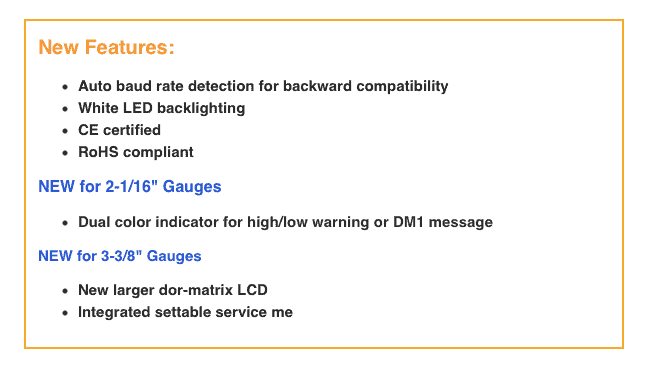 ---
Want to learn more about our Datcon DDBI 500 products? Email us now. 
---
maximatecc offers a broad portfolio of Engine Monitoring products, including instrument clusters, gauges, hourmeters, senders, sensors and more. Our high quality devices are trusted by OEMs around the world for use in applications exposed to high moisture, vibration and shock. Custom versions with specific interfaces, labeling, hardware and more can be developed for your specific application. maximatecc products are supported by a global network of distributors and systems integrators. Contact us now to learn more and request a quote.