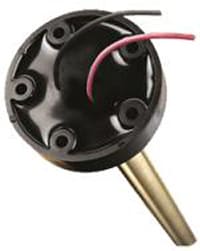 Intellisensor™ Fuel Level Sensor: P/N 02705-20
Ohms: 240-33.5, Tank Depth: 20″,
Contact maximatecc about P/N #02705-20
Specification
P/N:
02705-20
Type:
Fuel Level
Type Description:
Intellisensor Fuel Level Sensor
Ohms:
240-33.5
Volt/Watt/Current:
12 V
Brand:
Stewart-Warner
Notes:
Part number suffix = tank depth (e.g. -06 = 6" depth.)



These sensors simulate resistance for correct functionality with all 240-33.5 ohm Stewart Warner fuel level gauges.



For use with gasoline only.



Mounting hardware included.