Welcome to a New Level of Fuel Sensing
CAN Bus IntelliSensor® - A Modern Electronic Fuel Level Sensor
Are you ready to free up input space on your next ECU, while delivering accurate fuel management data? With our new CAN Bus IntelliSensor, you can precisely and reliably track your fuel to ensure your vehicle has the power it needs to get the job done.
Find out more by reading our latest news on the IntelliSensor here.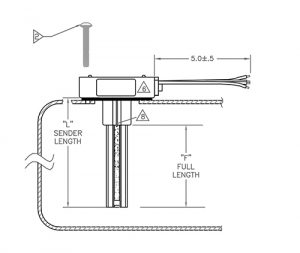 The CAN Bus IntelliSensor® is a modern electronic fuel level sensor with configurable parameters allowing for:
Either 250Kbps or 500Kbps baud rate
Custom volumetric levels for odd-form tanks
Automatic calibration for various fluid types including blended fuels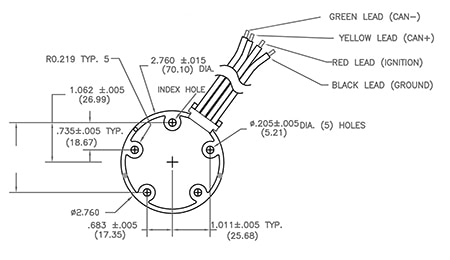 Able to easily configure to your CAN Bus system, the IntelliSensor's electrical specs include:
Lengths: 6" to 36" (custom lengths also available)
Shock and vibration: Per SAE/OEM standards
Connections: 4wire (CAN+, CAN-, PWR, GND)
Salt Spray: Per SAE/OEM standards
Operating temp.: -40° to +85°C
Electrical Protection: Reverse-polarity and over voltage
Operating voltage: 9-32VDC
Built-in self-calibrating technology
Complete the form below to begin our CAN Bus Intellisensor conversation.
Monitor your fuel level and volume better than ever before with the CAN Bus IntelliSensor. Contact us today by filling in the form above.
Maximatecc is a wholly-owned subsidiary of CentroMotion. Click to read CentroMotion's Privacy Notice.